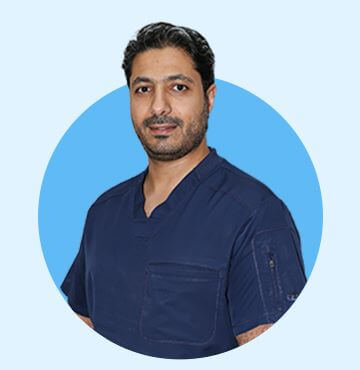 Dr. Fahad Alkhalaf
Senior Specialist Orthopedic Surgeon
Dr. Fahad Alkhalaf
Senior Specialist Orthopedic Surgeon
License:
Senior Specialist Orthopedic Surgeon
Credentials:
SB-Orth, MBBCH, NUI
Language:
English – Arabic
Professional Experience:
Orthopedic Surgery.
Arthroplasty joint reconstruction,
Sport Medicine .
arthroscopy surgery.
Services Offered:
- General Orthopedic Surgery and Trauma.
- Joints Pain and arthritis including joint replacement surgery.
- Specializing in sport injuries and sport medicine surgeries including all shoulder and knees injuries; primary and revision.
- Joint Replacement