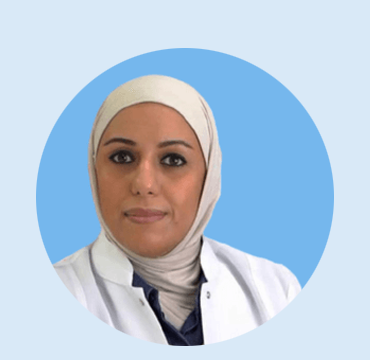 Dr. Fadwa Omar
General Practitioner
Dr. Fadwa Omar
General Practitioner
License:
Bachelor of general medicine & surgery
Language:
English – Arabic
Professional Experience:
More than 10 years of experience
Services Offered:
• diagnosis and treatment of blood pressure diseases.
• Diagnosis and treatment of diabetes and it's complications.
• Treatment of cholesterol and triglycerides
• Diagnosis of pediatric and internal medicine diseases.
• Bronchial asthma and URTI treatment
• Hyper Baric oxygen therapy.